LET YOUR VISION FLY
Turn your dreams into cinematic reality with outstanding drone shots for both small and large screens.
Drone sets for every project and screensize
Premium
The only limit is your imagination
With its cutting edge technology the premium set is ideal for filmmakers who don't compromise on quality. It consists of an Alta X drone, gimbal and Red V-Raptor 8K large format including dynamic range 17+ stops. Alternatively, we can attach camera equipment weighing up to 15 kg to the drone.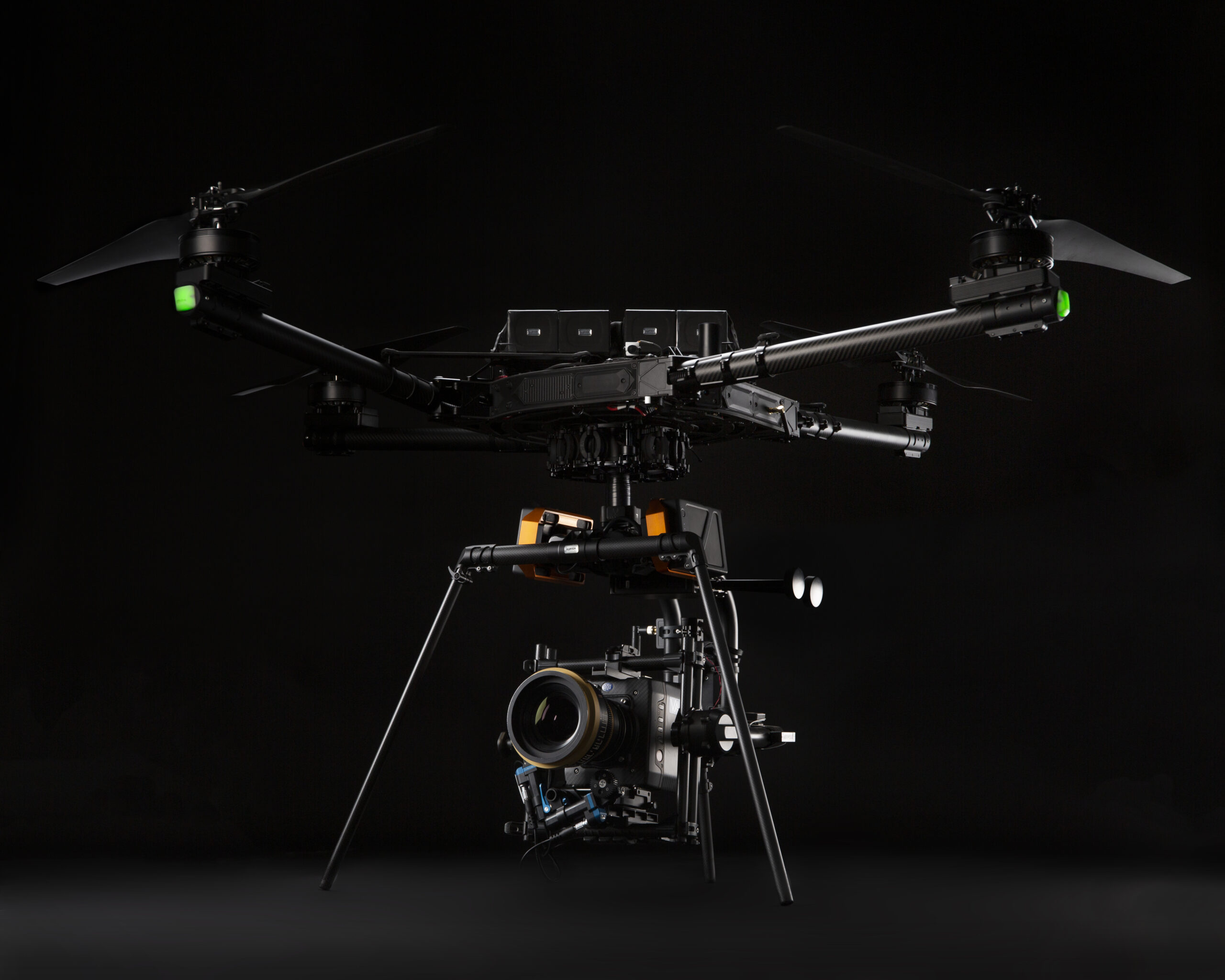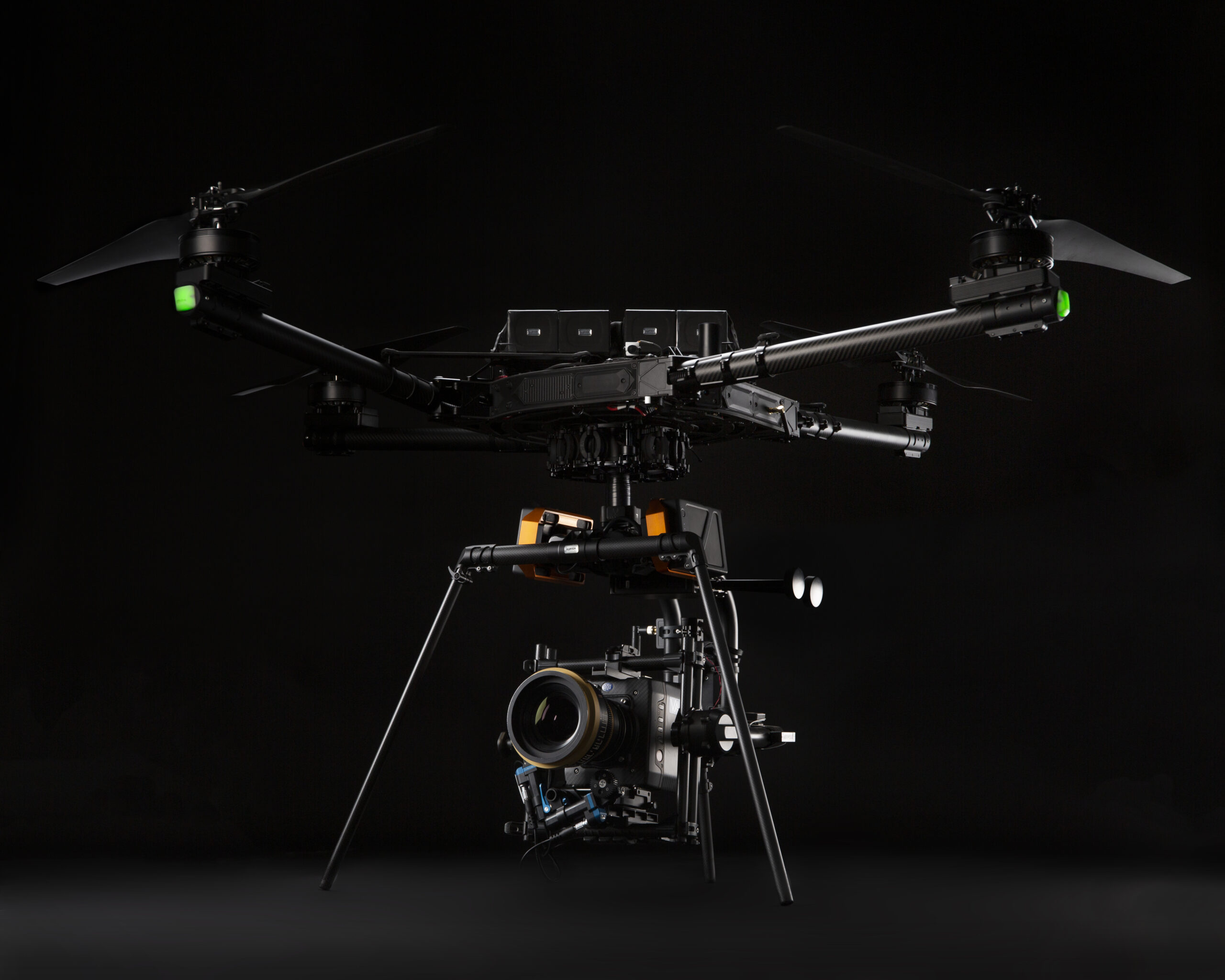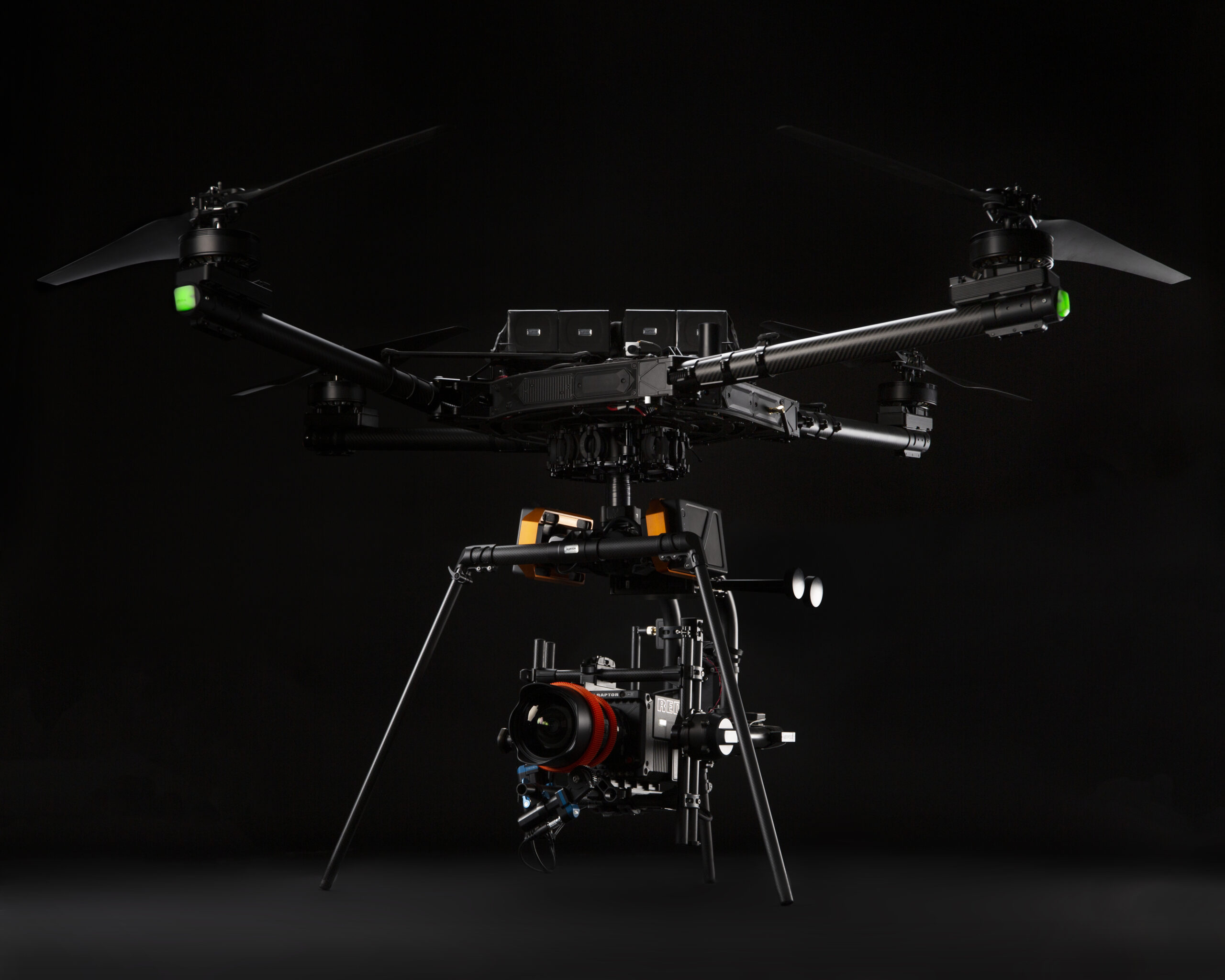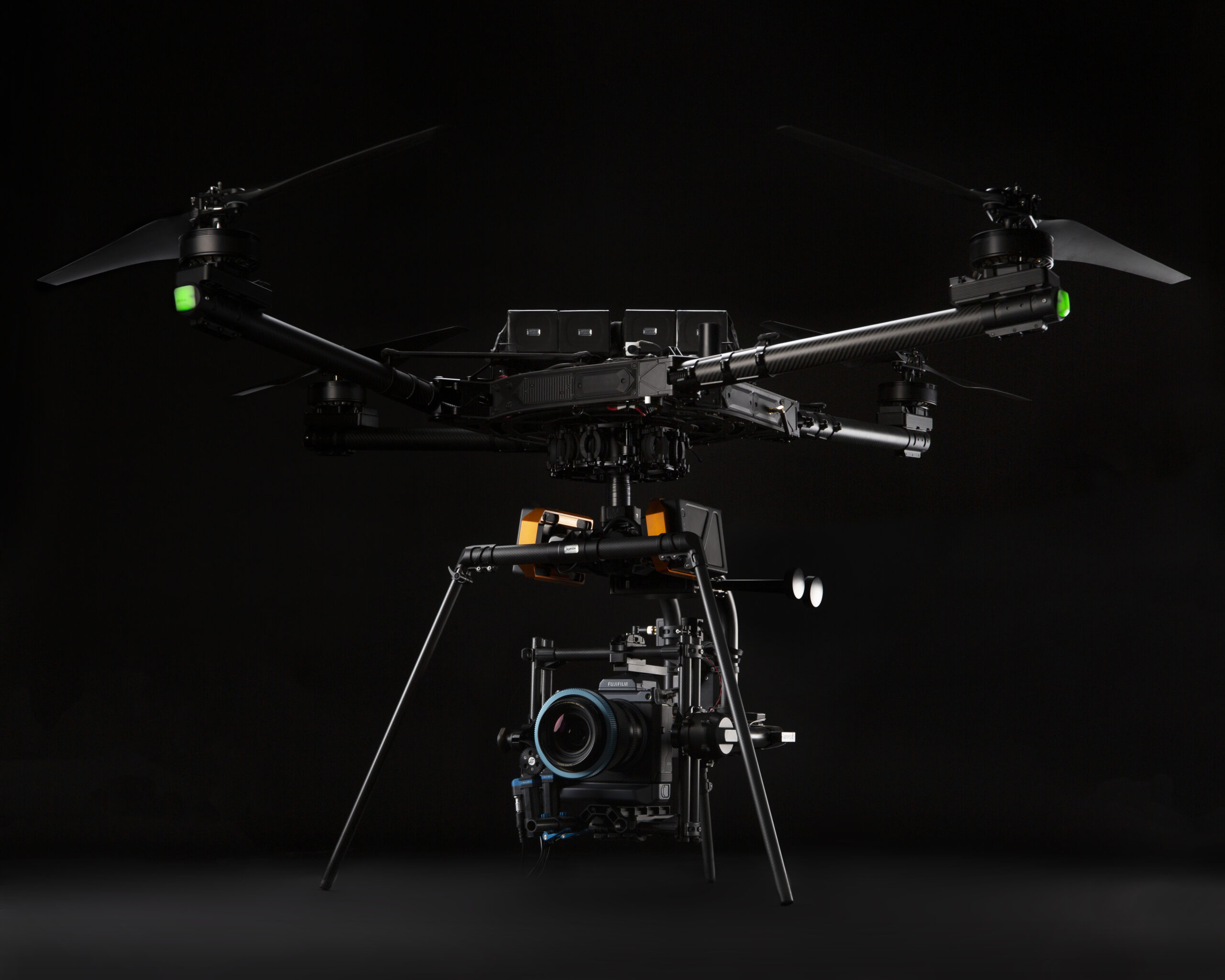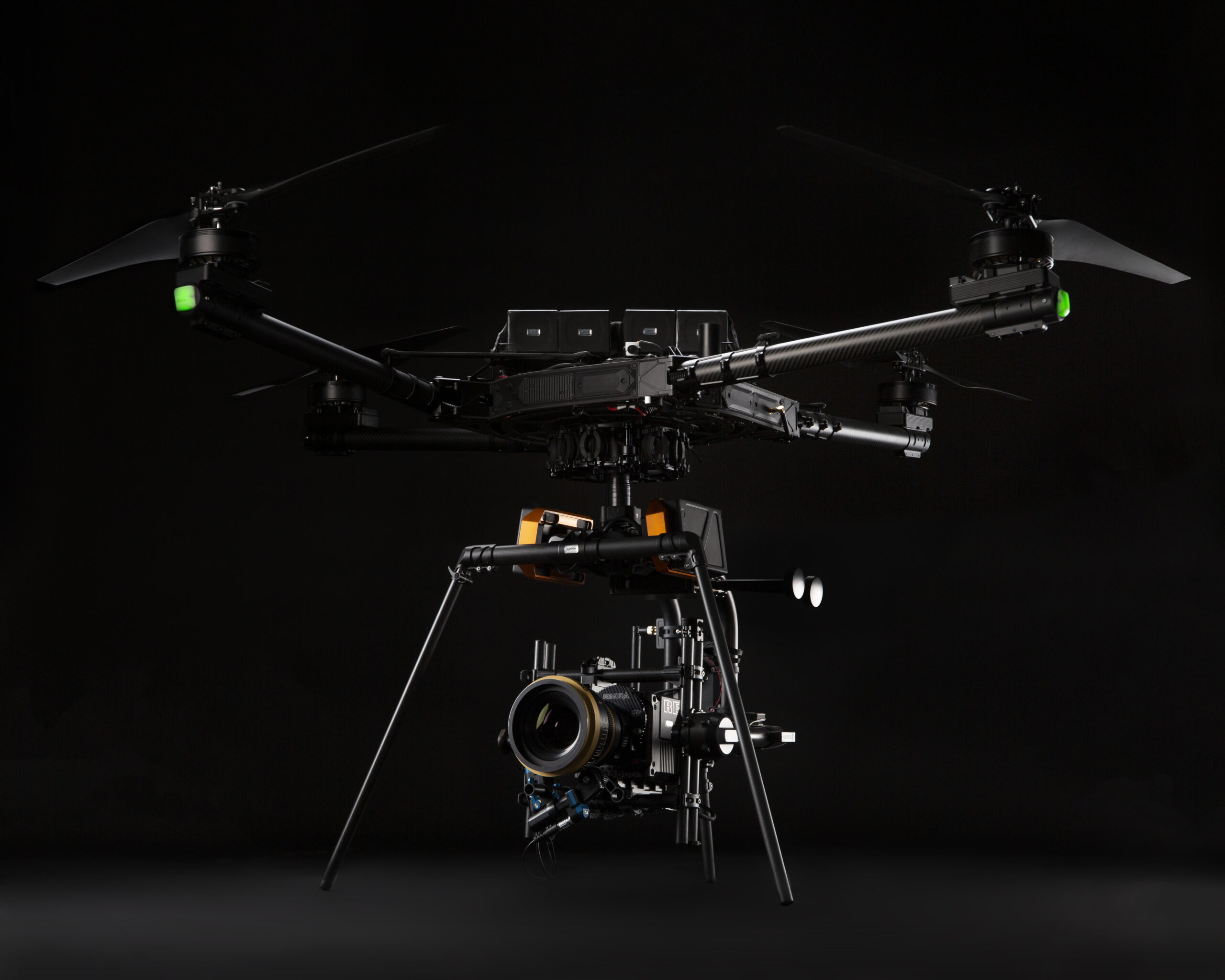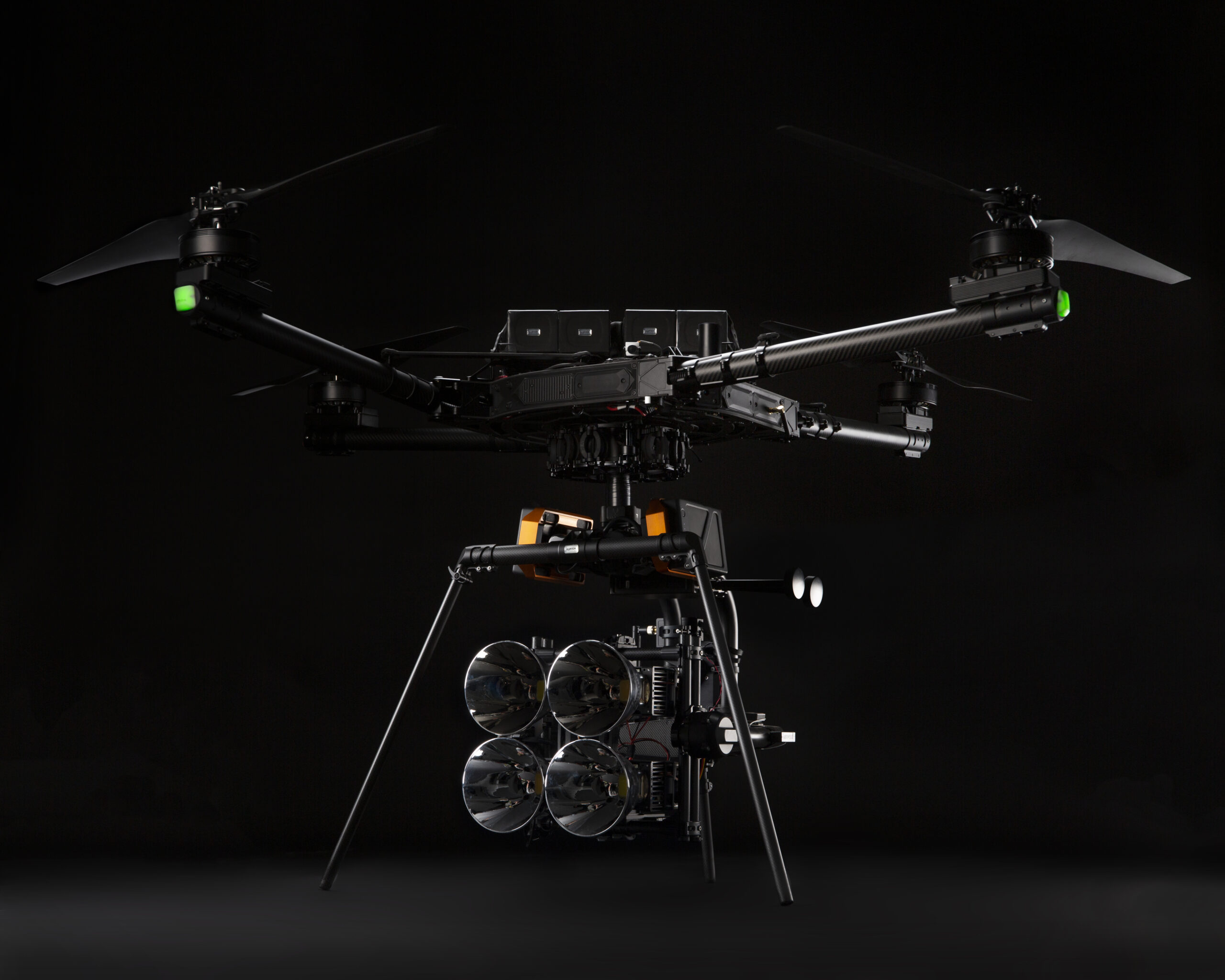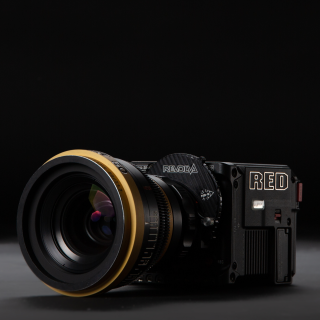 V-Raptor Mini Hawk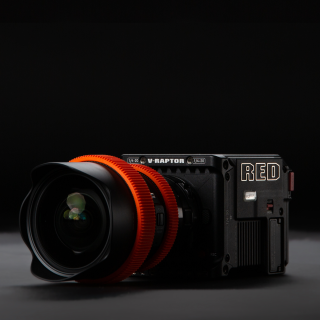 V-Raptor Sigma
Fuji GFX 100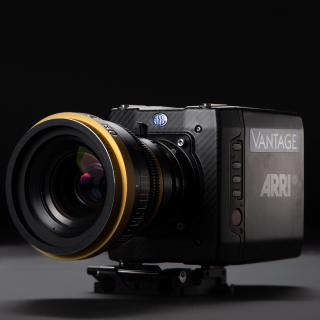 Arri Mini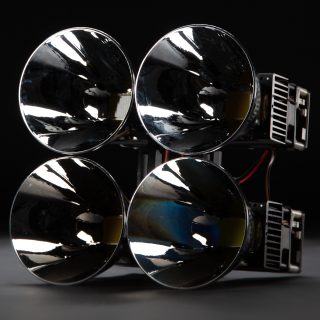 LED Light Stratus
Premium: What's included
Pilot & Operator
Freefly Alta X
Red V-Raptor 8K LF
Dynamic Range 17+ Stops
Sigma Art 24-70 2.8,
Sigma Art 16-35 2.8
Redcode R3D
RF-, EF-,
PL- and LPL-Mount
Wireless video transmission system
Teradek 4K Max
Up to 23 min flight time
supports all common
camera systems (up to 15 kg)
Highend
Setting the standard for TV, streaming and cinema
Not for the faint-hearted: the DJI Inspire 3 with Zenmuse X9 full-format camera. With features such as 3D Dolly, RTK positioning, Day to Night Transitions and exact flight path repetition, the Inspire 3 is up to any task on set. It tops out at a max speed of 94 km/h, making it a viable choice for actions scenes and fast-paced cinematic shots.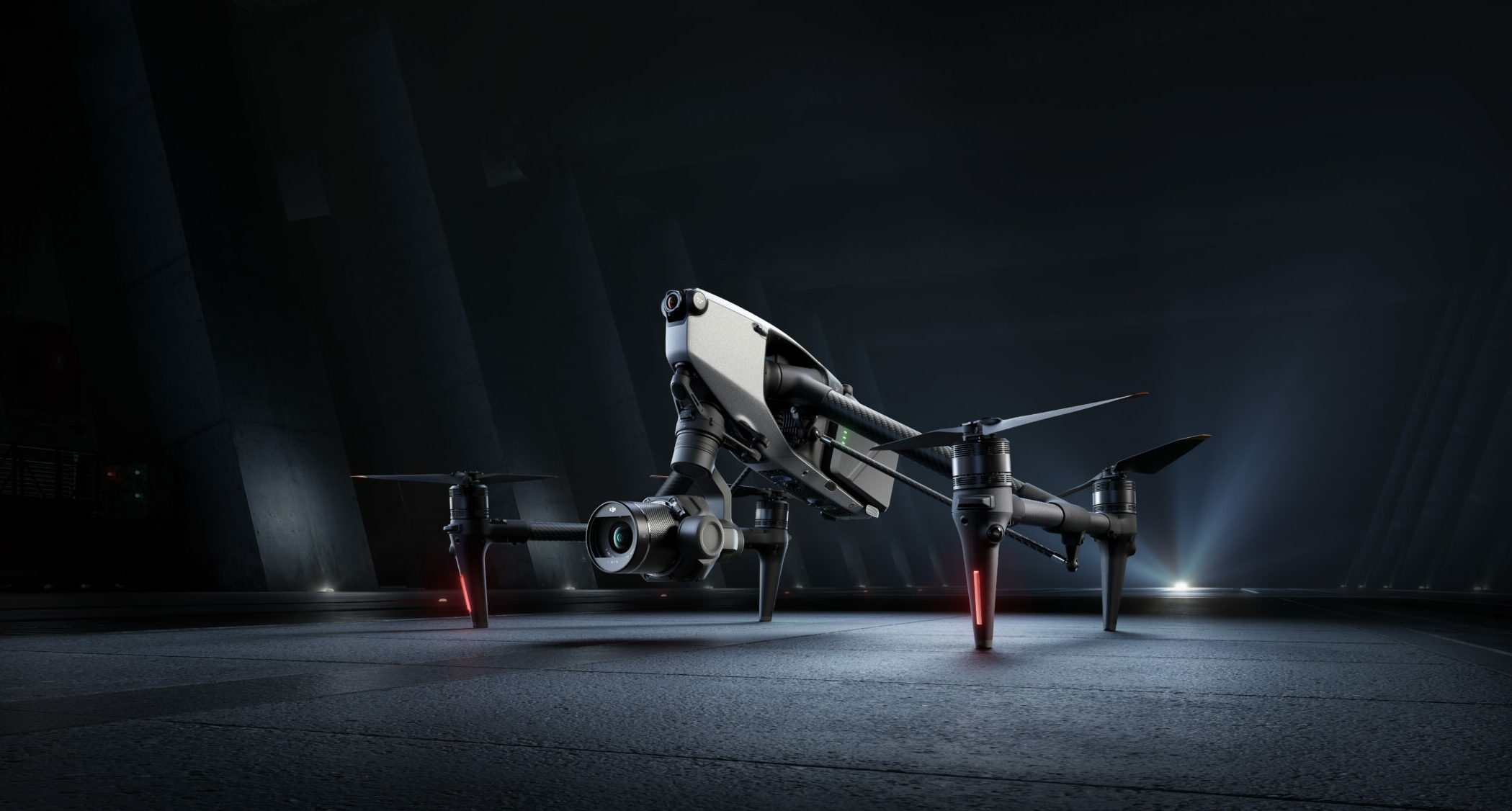 Highend: What's included
Pilot & Operator
DJI Inspire 3
Zenmuse X9 with 14.7 stops dynamic range
Primes
18, 24, 35 und 50mm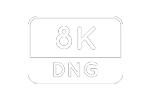 8K/25 fps CinemaDNG 8k/75fps Apple ProRes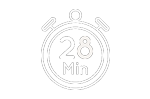 28 minutes flight time
Basic
Best value for money: documentaries, music and image films
For ambitious creators on a limited budget our basic set is an excellent fit. Despite its compact size, the DJI Mavic 3 Cine's output quality easily compares to its big brothers. A great choice for creating high-quality image films, music videos and documentaries on a smaller budget.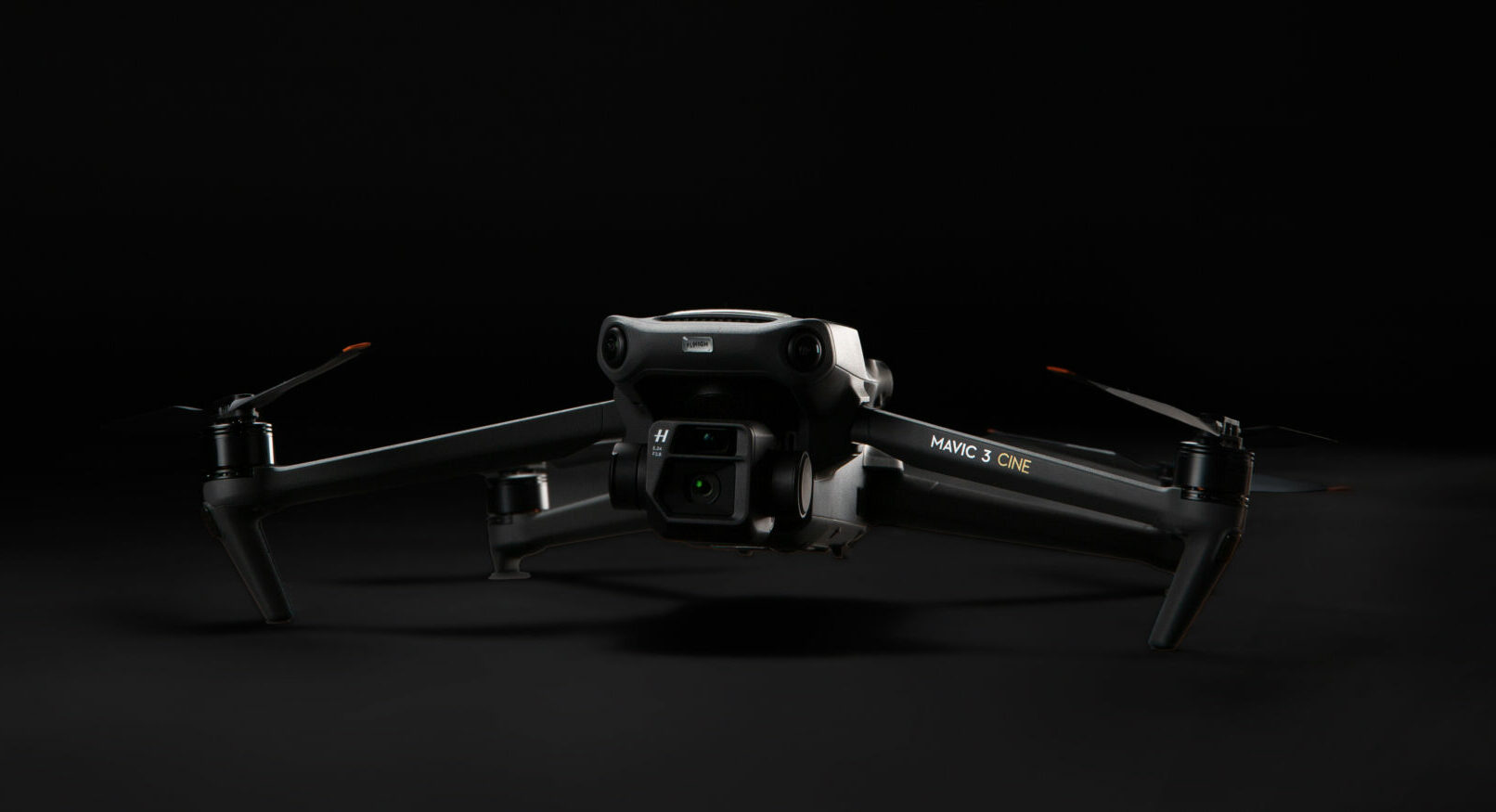 Basic: What's included
Pilot
DJI Mavic 3 Cine
Dynamic Range 12,8 Stops
Lens: 24 mm
Apple ProRes 422 HQ, 5,1k
Flight time
Speed & precision
Wild & high-speed drone shots
We shoot action scenes with fast FPV drones equipped with action cams. FPV drones fly with unmatched precision and easily find their way through narrow gaps like car windows or bookshelves. Some of Germany's best drone pilots help us create jaw dropping shots. You can choose between different camera systems to meet your requirements.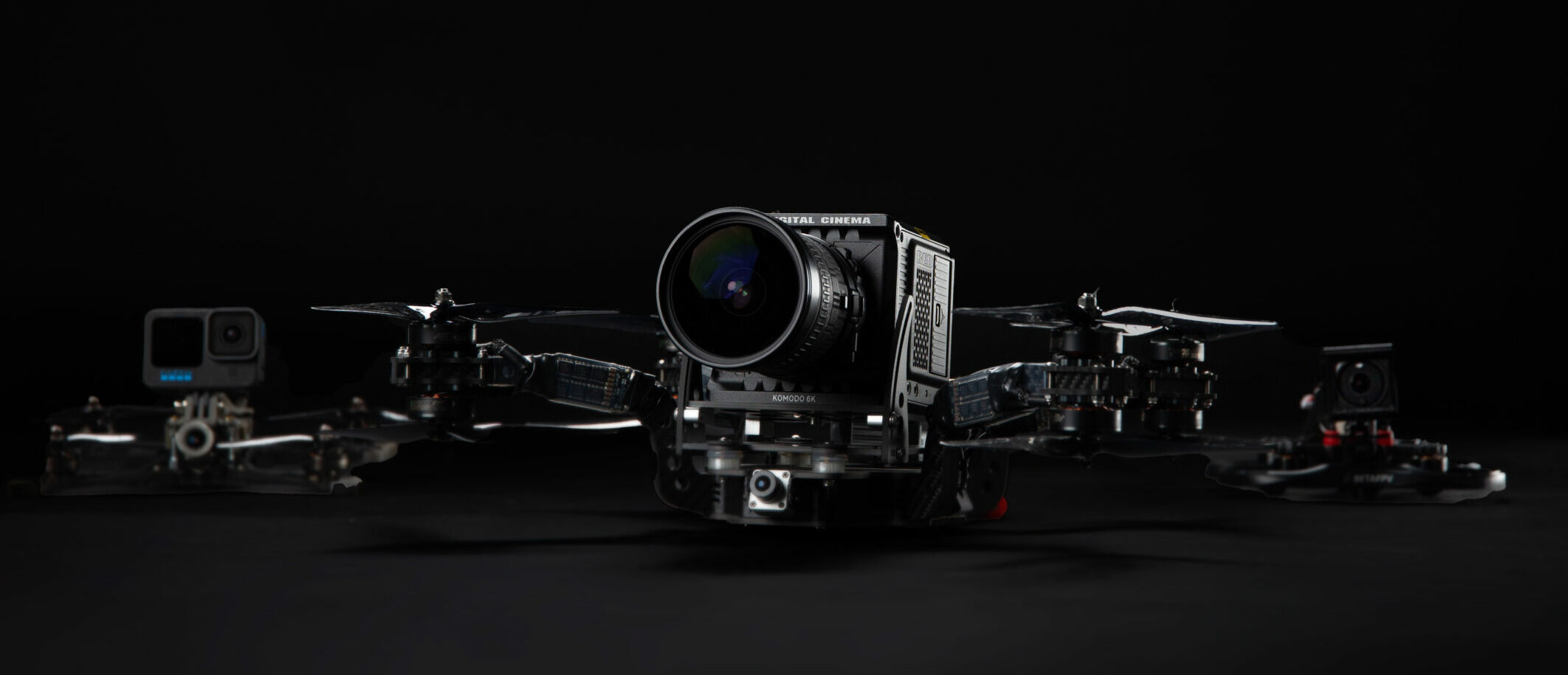 Speed & precision:
Choose from these systems
Blackmagic Pocket Cinema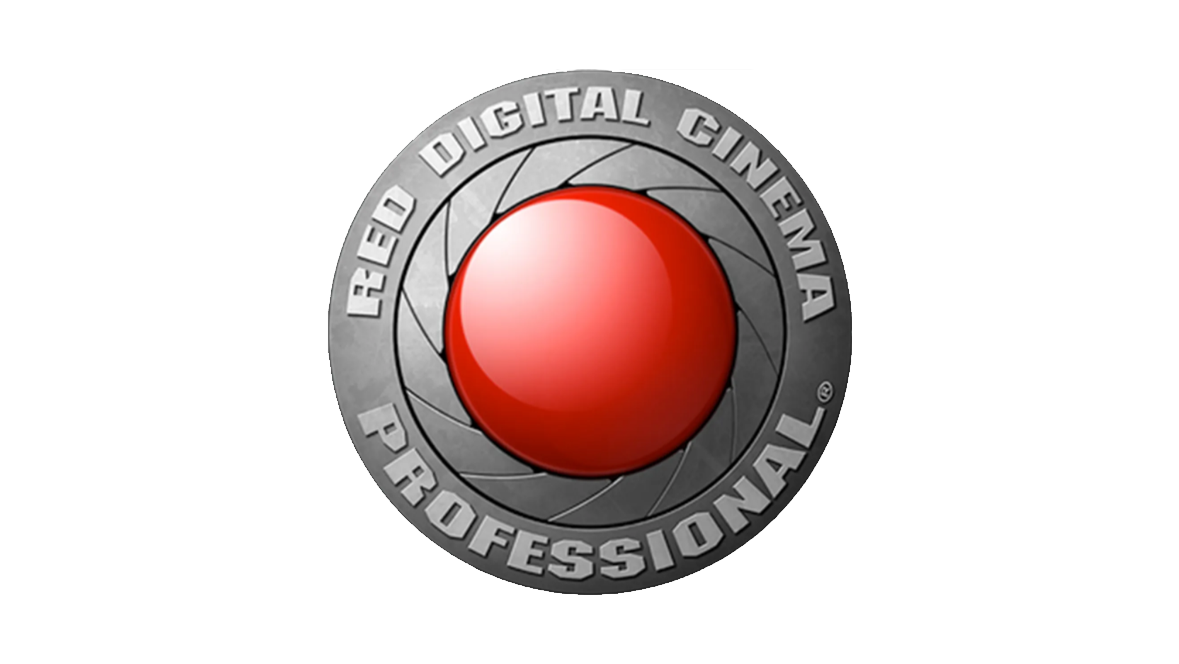 Red Komodo Z Cam
DJI Action 2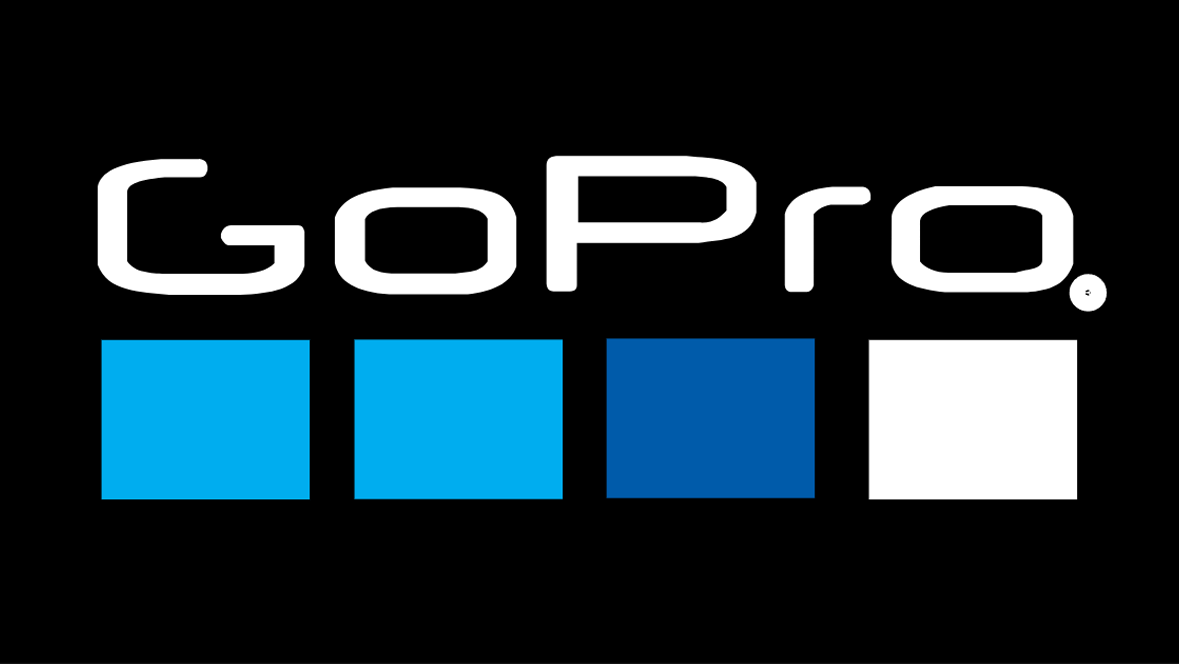 GoPro 10 Black Insta360 & SMO 4k
About Us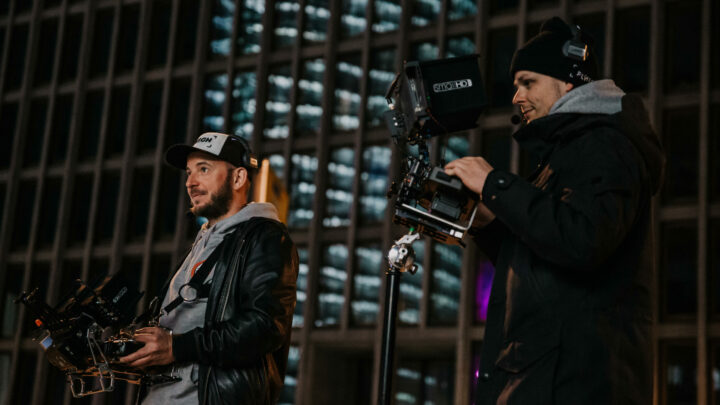 We help you make your cinematic vision come true. We support you from ideation to filming, so you benefit from our knowhow and all the technical possibilities.
We've been shooting national and international film productions since 2006. You can hire our local teams for aerial shots in Berlin, Hamburg, Cologne and Frankfurt. You're producing outside of Germany? No worries, we're ready to pack our bags and support you with technical equipment and expertise around the globe.
Projects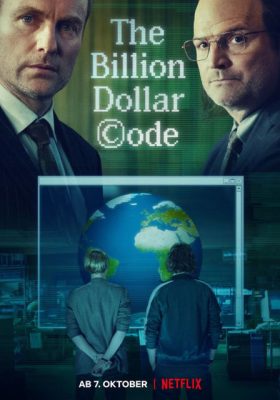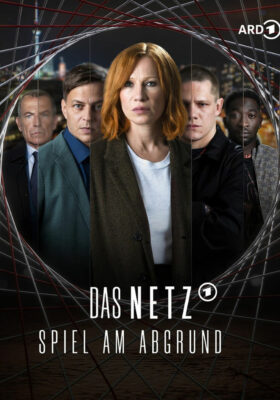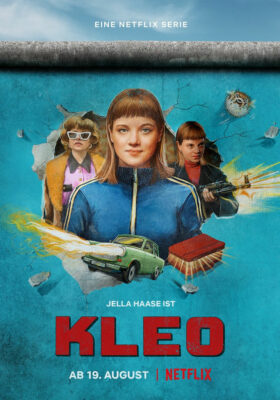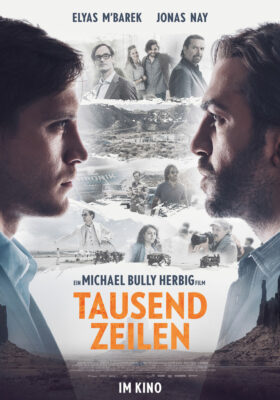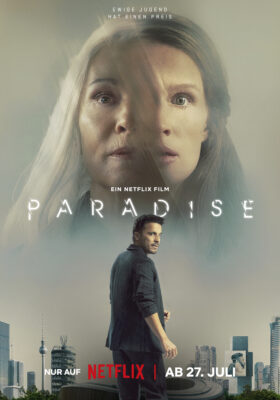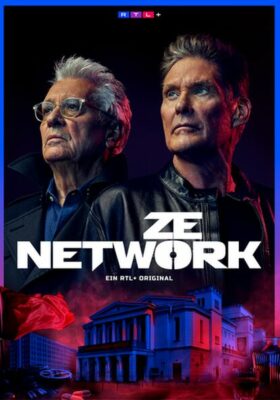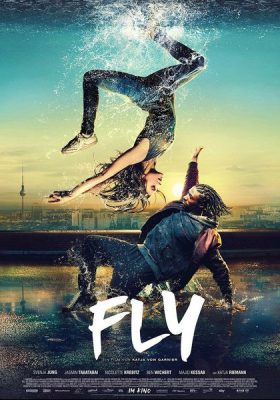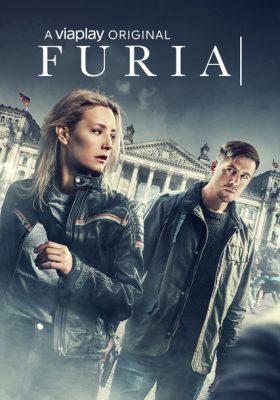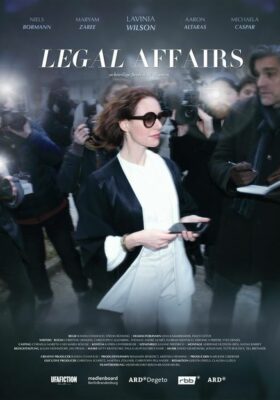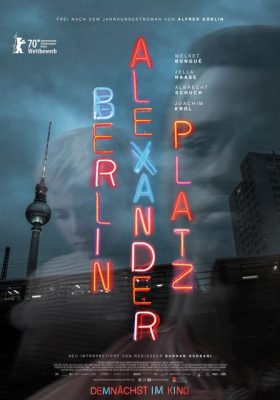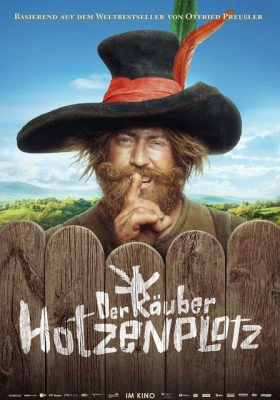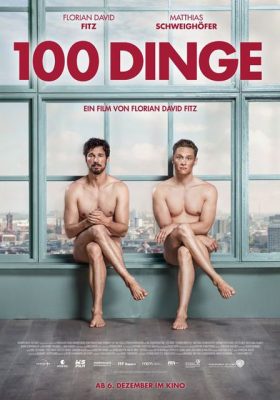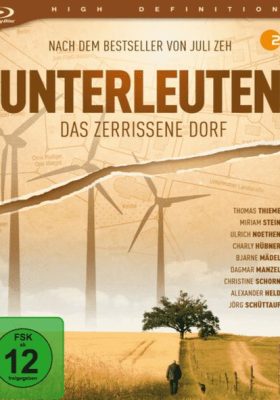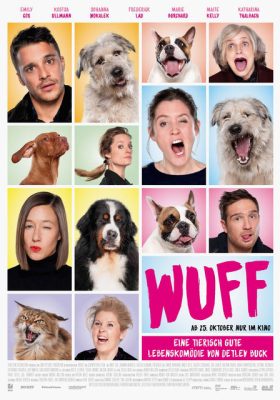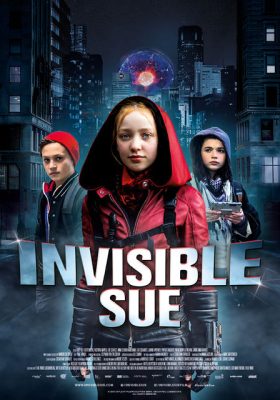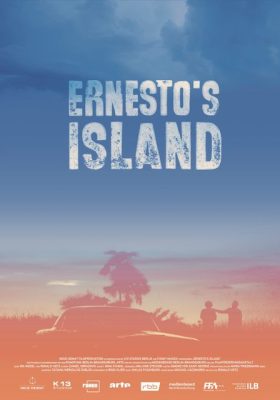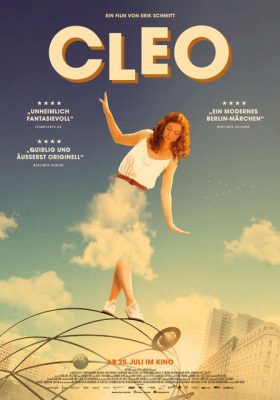 Contact
Ready to take on the sky? Contact us now to learn more about prices, availabilities and anything else you want to know!